Anne Adams, President
Linda Holman , Vice President
Marty Leech - Secretary

Marsha Lunsford: Founder, Executive Director, PATH International Instructor
Marsha Lunsford lives in the mountains of Highland County, VA near Monterey with her husband, four horses, two cats and a dog. She is passionate about therapeutic horsemanship and is a PATH certified therapeutic riding instructor. Marsha has worked with special needs riders with a wide range of challenges, including: autism, ADD/ADHD, cerebral palsy, Down syndrome, spina bifida, traumatic brain injury. Before becoming a registered therapeutic riding instructor, Marsha spent more than twenty years working in the behavioral healthcare field developing and overseeing health and wellness programs. She loves to ride and train her horses and also loves to garden. She truly believes that the farm in Highland County where she and her husband founded Dare to Dream is as close to heaven as you can get in this life. Dare to Dream Therapeutic Horsemanship Center provides Marsha the opportunity to share her love of horses and Highland with others.
Board of Directors
Gil Lunsford - Co-founder, Board Member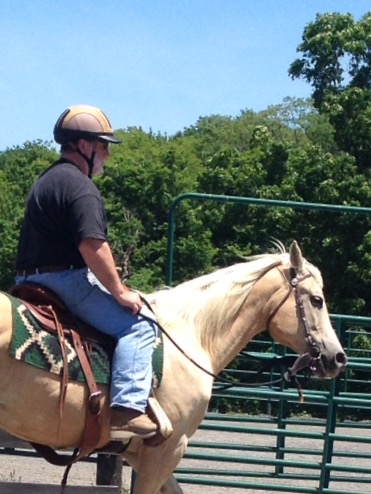 Gil Lunsford has provided much of the inspiration and support for Dare To Dream Therapeutic Riding Center. He is a mortgage banker throughout the week in the Northern Virginia area, but on weekends and any other free time he can find he is at his farm in Highland County doing farm work. He fell in love with horses on a hunting trip out west that required riding horses 30 miles a day, and when he returned to Northern Virginia decided to buy a horse. He has been a proud horse owner for the past thirteen years. He is a passionate supporter of therapeutic horsemanship and is very interested in "giving back" to our veteran community.
Tim Duff, Board Member
Sam Leech, Board Member
Chris Royal, Board Member